Thursday, November 5th, 2009...10:59 am
We've been DreamWorked!
Jump to Comments
It's official: How Not To Act Old has been optioned by DreamWorks to be a movie or a television show.  This is obviously thrilling news.  I don't think it matters one bit that my book has no characters, story, or plot: Neither does most of what's out there!
What's really important is who's going to play me.  Michelle Pfeiffer is too thin, Halle Berry not funny enough, and Susan Sarandon — I hate to tell you, Sus, but you're just too damn old.
Maybe Julia Roberts.  She's got a big smile and a hearty laugh, just like mine, plus she looks a lot like me, I mean in the sense that we both have two eyes, two legs, hair, and lots of teeth.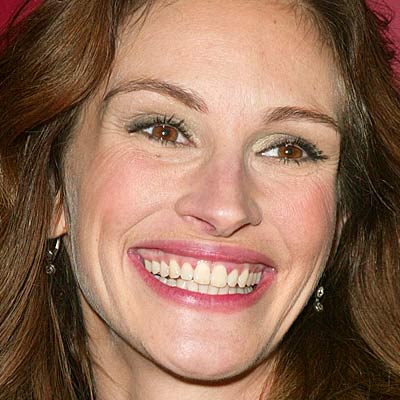 To play my husband, I respectfully suggest George Clooney, who much resembles my guy with that full head of graying hair.  This picture of Julia and George looks a lot like me and Dick: he's smiling, she seems pissed off.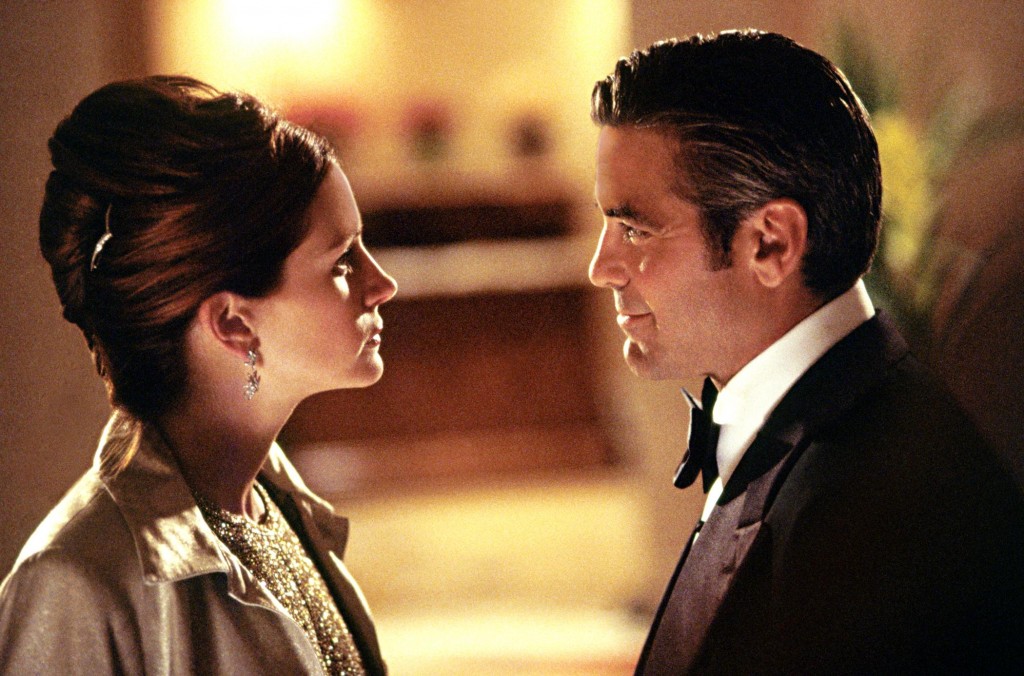 Other top choice: Clive Owen. Why? Because I love him.  And because we macha babes need even more macho guys.  Here we they are in a typically tender moment, probably after tearing into each other like two testosterone-tanked tigers.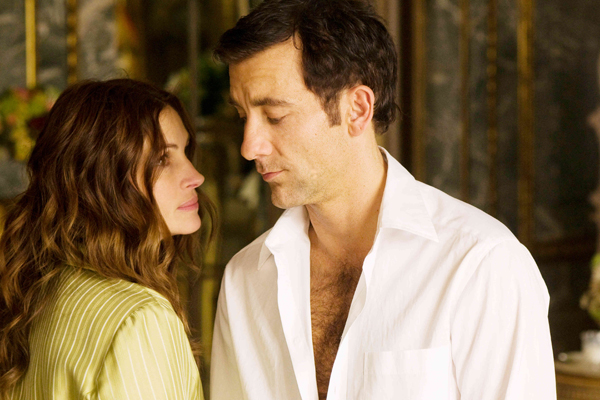 I'm hoping Steven Spielberg will direct. Or at least, Timothy Busfield. But the real thing I want to say to my new colleagues at DreamWorks: Send money.